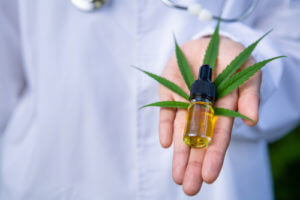 Psoriasis is a skin condition that causes the skin to multiply way faster than normal- as much as 10 times the normal rate. What this creates, is a thick build-up of skin that appears as bumpy red patches covered with cracked white scales. The places on the body that it can appear are the scalp, elbows, knees, and knee caps. The autoimmune disease is one that has managed to put close to 7.2 million Americans and 2-3% of the world population, which is 125 million people, the victim. There is no cure available as of now, and the only way forward is to prevent outbreaks and triggers, and not worsen the situation further for the patient.
There are many steroidal creams that are available on the market, but they have too many long-term side effects. Some of them are detrimental to your psoriasis condition such as thinning of the skin. With long-term use of the topical steroidal creams, there is a chance for the development of permanent stretch marks, discoloration, bruising of the skin or even thin wispy blood vessels being visible.
Is there an herbal route to help treat psoriasis? A medication that is all-natural and herbal will do wonders. After all this disease is one that will last lifelong in most cases, so going for a medication that has the best side effects profile will be the safest option. In that case, let me introduce to you, CBD
CBD For Psoriasis
Cannabidiol or CBD which is extracted from the hemp and cannabis plant is highly therapeutic in nature. Its health benefits occur as a result of its interaction with the body's endocannabinoid system-of which skin is a part of. The cannabinoid's actions go into suppressing inflammation. The disruption in the delicate balance of the endocannabinoid system leads to minor or severe skin diseases.
CBD works its magic as an anti-inflammatory medication, which helps reduce the swelling and inflammation, that occurs when the immune response over-reacts. After all, that is what an autoimmune disease is. CBD and other cannabinoids work to suppress the immune response. CBD use also has a boatload of anti-proliferative characteristics that act well against the various symptoms of psoriasis. Further, since CBD has no toxins or any added chemicals in it, it is perfectly safe for use.
There are multiple ways of usage, among which CBD topicals is one of the tried and successfully tested methods that work wonders. You can also mix it with other ways of administering to get relief.