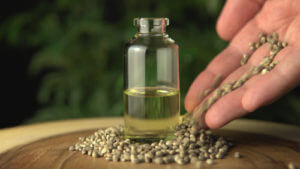 Supplements are good for our health. But before having any such medicine, it is important to check its effects on the prescribed medicines that you are already consuming. This is because some supplements might interact with your medicine. It may sometimes nullify the effectiveness of the medicine and may sometimes increase the potency of the same. This must be kept in mind while consuming CBD products also.
Why Do Supplements Interact With Medicines?
Before understanding the effect of nutritional supplements on our body, we must have a basic knowledge of how medicines work in people. While consuming medicine or any food item, our digestive system will release enzymes to break down the medicine or food products. The influence of the enzyme is directly related to the influence of the medicine in a person's body.
How Does CBD Affect This Process?
CBD is an element derived from the hemp plant and it has the property to influence the chemical secretions in the user's body. This will also control the discharge of digestive enzymes. CBD is also well known to reduce the production of enzymes by the liver. These chemicals are important to make a drug or medicine more or less effective. Therefore, by directly controlling the chemical secretions, CBD will indirectly affect the effectiveness of medicines.
What Are The Possible Side Effects Of Having CBD With Medicine?
In simple words, CBD may nullify the properties of the medicine or it will enhance its effectiveness. While consuming CBD with some prescription medicines, such as medicines for the treatment of low blood pressure, will nullify the effect of the medicine. This is because it has the property to reduce blood pressure. If you are having CBD with medicines that are having sedative properties, it will make it more potent.
The normal effect of CBD varies in different people due to the variations in their physical and mental properties. Similarly, the effect of CBD that is caused while consuming it with other medicines is also different. Therefore, if you are planning to consume CBD, you must consult with a CBD expert to understand its effectiveness. If you are already under any medication, it is important to inform your doctor about the same before starting the consumption of CBD. This is to make sure that CBD does not have any negative interactions with your medication.