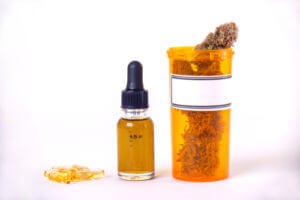 Studies suggest that the therapeutic effects of cannabidiol (CBD) can be useful for treating the symptoms of arthritis. This is no wonder because manufacturers are using it as an active ingredient in creams and balms that are used for soothing and moisturizing the skin. Also, some healthcare experts consider it a better option than steroid creams that are used for managing flare-ups due to psoriasis and eczema. Read on to know more about the benefits and usage of CBD cream for arthritis.
What Is CBD Cream?
CBD cream is a CBD topical product that can be applied to the skin for cannabidiol's potential therapeutic effects.
When you apply CBD cream, the molecules of cannabidiol enter the deeper layers of the skin. The effects are localized because CBD does not enter the bloodstream.
Is CBD Legal?
Hemp-derived cannabidiol (CBD) with less than 0.3% is legal at the federal level. Also, it is legal in some of the states, while in others it is partly legal or banned. This difference in the legality of CBD at the federal and state levels confuses customers. So, you need to familiarise yourself with state CBD laws to avoid legal trouble.
Is CBD Cream Useful For Treating Arthritis?
According to the arthritis foundation, CBD for arthritis can be useful, but the evidence regarding this is not conclusive. Most recent research suggests that cannabidiol can help with reducing inflammation that causes severe arthritis pain. Also, it may require long-term usage to see some tangible effects and benefits. One important point to note is that it does not pose the risk of developing an addiction. Besides, the use of CBD topical products does not result in any serious side effects.
How To Use CBD Cream For Arthritis?
Listed below are the main tips for applying CBD cream for arthritis so that you get maximum benefit:
Follow the instructions provided on the brand label.
Clean the affected area before applying the CBD cream for cannabidiol to be properly absorbed into the skin.
After applying the CBD cream to the affected area, massage properly to improve blood flow.
You may have to apply several times to see results.
Finally, understand that cannabidiol (CBD) is not a replacement for conventional medicine, and it cannot cure ailments. It can only alleviate the symptoms of diseases.