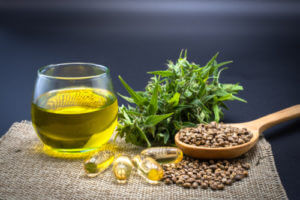 Cannabidiol-infused beauty products are growing in popularity due to their perks when applied topically. As a result of CBD uses, many innovative and novel products are entering the market such as CBD lip balm. Because of this, many people are adopting them over regular lip balms which they use as it nourishes, protects, soothes, and heals lips in a better way. Below shared are some details about the CBD product, CBD lip balm. Read ahead to know more about it.
What Is CBD Lip Balm?
CBD lip balm works like any other CBD topical, but it is specifically formulated to be used on the lips. Because of this, it is a combination of CBD and a soothing lip balm. A lip balm is a wax-like preparation applied to cracked and sore lips to nourish, protect and soothe them. This combined with the anti-inflammatory and faster healing from CBD makes it a better product than regular lip balms during the winter. The following are some of the benefits of using CBD lip balm.
For Lip Pain And Inflammation
During winter when the lips dry and crack, the inflammation and pain form it can become a hindrance. Because of CBD's effect on the endocannabinoid system, it reduces inflammation, pain and quickens healing.
For Protecting Lips
It is well known that CBD has good antioxidant properties stronger than Vitamins E and C. Antioxidants help in removing free radicals that cause oxidizing resulting in cell damage and thereby aging in organisms. Moreover, it also builds up collagen levels in the skin as well. Because of this it is a good anti-aging agent and helps in maintain the beauty of lips. Therefore these are better than many of the synthetic anti-aging lip balms available in the market.
Additional Benefits Form Vitamins
The CBD oil that is used to make these lip balms are also rich in vitamins A, C, and E. Because of this, using CBD lip balms helps to maintain healthy and vibrant skin color and texture. Moreover, it also imparts the additional benefit of healing dry and cracked lips.
Side Effects of CBD Lip Balm
Generally, CBD lip balm is considered safe to be used topically. But, consumers must bear in mind that they should take a test dose to check for allergic reactions like for any other topical. Because of this, it is better for those who have any kind of plant or cannabis allergy to choose cannabidiol lip balm made from pure CBD or isolates. However, sometimes the reaction can be temporary and will disappear when your body gets accustomed to the product.
You use CBD lip balms like any other regular lip balms and try not to over-apply them due to CBD's health benefits. Therefore, when you purchase a CBD lip balm buy a well-reviewed product from an established manufacturer. Moreover, you should consult a dermatologist before using it.