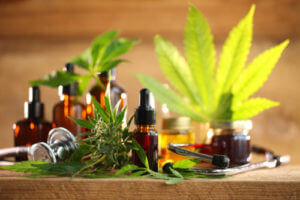 With the wide popularity and acceptance gained by the CBD industry, products made from this compound began to appear everywhere. You can find an enormous number of CBD products everywhere including supermarkets to local grocery stores. Hence, the availability and use of these products have increased greatly over a few years.
The myriad of health benefits provided by CBD without creating severe side effects is now attracting a large number of people. You can also use this non-psychoactive cannabinoid to treat a wide array of diseases naturally.
When searching for CBD products, you should be aware of certain terms that are associated with such products. Knowing them can help to understand what ingredients are present in your CBD products and whether they are safe to use. Hence, we provide an important CBD glossary that you have to be aware of.
Cannabidiol
This compound, which is popularly known by the name CBD, is a major cannabinoid in the cannabis plant. When found alone, cannabidiol is incapable of producing the intoxicating effects that are commonly caused by cannabis.
But it exhibits a large number of properties that can be useful for the treatment of different health conditions. CBD is anti-inflammatory, analgesic, anxiolytic, and antiemetic. It also exhibits neuroprotective properties and is a great vasodilator.
These properties of CBD can help to treat different health conditions like inflammation, pain, nausea, anxiety, stress, hypertension, neurodegenerative diseases, and even epileptic seizures. Hence, this compound is now being incorporated into the treatment of different diseases.
Tetrahydrocannabinol
This is another cannabinoid that is commonly known by the abbreviation THC. This is an important term that you should watch out for when buying CBD products. THC is the reason for the psychoactive effects resulting from the use of cannabis.
The allowed limit of this particular cannabinoid in your CBD products is 0.3%. When the concentration is high, the products can become illegal and they can also cause psychoactive effects.
Terpenes
These are beneficial compounds that are found in the cannabis plant. Their presence can enhance the properties of CBD products, hence, they will provide better results.
Full-Spectrum
It is the term that is used to denote the products that come with all the compounds present in the cannabis plant including cannabinoids, terpenes, and various other plant compounds.
Broad-Spectrum
It is similar to full-spectrum in terms of the compounds this product contains, but the psychoactive THC will be removed from it.
Isolates
It is the purest form of cannabidiol. Here, all the other compounds will be removed from the concentrate for producing a white powder that contains 99% CBD.
Knowing these terms related to CBD can be helpful for you when choosing your CBD products.