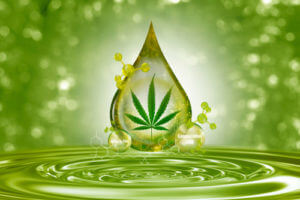 Over the last few years, cannabidiol has been becoming more and more popular. So, more people know about CBD health benefits than before. Are you planning on including CBD in your day-to-day routine? If yes, keep the following pieces of information in mind, to make the advantages of cannabidiol as great as possible.
Consuming It With A Greater Number Of Fatty Acids
Consuming cannabidiol orally is among the easiest ways of getting a daily dose of it. You can have fatty acids through food items such as nuts, avocados, fish, and so forth. It is believed that consuming cannabidiol with these substances is among the ways of maximizing its health benefits.
The oral CBD item will go through your digestive tract to the liver, and it will break down after getting into the organ. The food breakdown process will make that cannabidiol less potent. Anyhow, in the event of consuming fatty acids and it together, its potency would not reduce as much as it would if you were to have it alone. The fatty products will work in the form of binding substances for the phytocannabinoid components of your CBD item. This move will also boost the rate of CBD absorption.
Having It With Other Phytocannabinoids
CBD isolate goods only contain cannabidiol as a phytocannabinoid. Conversely, broad-spectrum and whole-hemp-type CBD goods contain other cannabinoids. A whole-hemp/full-spectrum cannabidiol product has all the phytocannabinoids from industrial hemp. The process of all of these substances working together has an effect described with the word 'entourage'. This is regarded as a more beneficial effect than the result of one or two cannabinoids.
Now, you might be wondering why everyone does not use whole-hemp CBD goods. The reason is that it contains THC, although in only a small quantity. So, if you go through a marijuana test after consuming these products for a long time, THC would show up in the result. To keep that from happening, many people choose not to ingest THC. If you also want to do it, then you may have a broad-spectrum CBD product instead.
Consuming It Sublingually
This is the best way of maximizing CBD hemp oil benefits. Sublingual CBD oil use means putting the product below the tongue, keeping it in that position for a minute or so, and then swallowing it. This move will result in the body quickly absorbing that cannabidiol directly into the flowing blood. There is a catch here: that way of consumption is only possible with either a CBD tincture or CBD oil product.