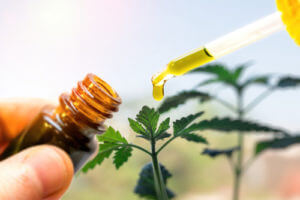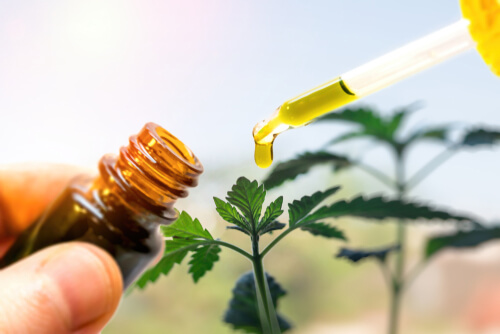 Increased ease of intake has a direct impact on the convenience a therapeutic product offers the users. CBD is one therapeutic that has been hitting the markets since its legalization in 2018.
CBD mouth spray is a CBD product that has the simplest intake method, as all it takes to get your daily dose of CBD is to simply pump the spray into your mouth.
Making Of CBD Mouth Spray
The CBD extract used in mouth sprays is extracted using extraction methods that are common for all CBD product types. CO2 extraction, ethanol extraction, etc are some of the commonly used CBD extraction methods. After extracting hemp phytochemicals, they are refined to separate the beneficial compounds from solid hemp particles. The refined compounds are then integrated into carrier oils like MCT oil, hemp seed oil, etc.
 After the carrier oils and hemp compounds are well integrated, extra flavors and preservatives might be added to the mouth spray to mask the earthy flavor of hemp compounds.
Intake Method Of Mouth Spray
The ease of use of CBD mouth spray is making people fall in love with it. You can use it while at work or while you are traveling because all it takes is a few seconds to pump the spray into your mouth.
How Does CBD Spray Differ From CBD Tinctures?
CBD spray and tinctures are similar in the respect that both are oral CBD products but they differ in terms of the ease of intake. Being a sublingual CBD product, CBD tinctures have to be placed under the tongue for a minute before you swallow it but the intake method of CBD sprays is simpler than this.
In terms of versatility, CBD tinctures are a better take than CBD sprays because tinctures can be added to edibles to prepare a number of edible favorites.
Guide To Choosing CBD Mouth Spray
As you go ahead with the purchase of CBD mouth spray, you have a wide range of selection in CBD sprays that often makes the selection process a bit complicated. Unless you take adequate care in the selection process, you might end up getting a low-quality CBD spray, especially because of the growing involvement of fraud CBD brands.
CBD mouth sprays often come with added flavors to enhance their taste but the possibility for the flavors being artificially crafted in the laboratories cannot be ignored completely. Check the list of ingredients from the product label to ensure that it doesn't contain any artificial flavors that can dampen the potency of the mouth spray.
Top CBD brands are coming up with newer CBD products that offer intake methods simpler than ever.