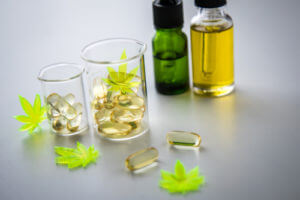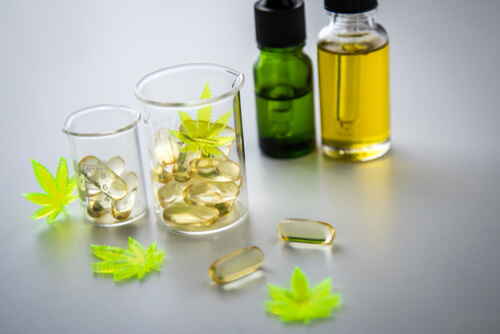 Neuropathy is a condition characterized by severe pain in any part of the body and this mainly happens due to nerve damage. Most often, patients are prescribed pharmaceutical painkillers that have side-effects upon long-term consumption, and because of this people are looking for natural remedies. One such promising and effective option is cannabidiol (CBD) due to its therapeutic benefits. Its analgesic effect is especially useful for managing both neuropathic and nociceptive pain. Read on to know more about how CBD is useful for neuropathy.
What Is CBD?
Cannabidiol (CBD) derived from the hemp plant is popular among users mainly due to its analgesic and anti-inflammatory effects. It imparts these effects due to its influence on the endocannabinoid system (ECS) by interacting with CB1 and CB2 receptors of this system. The ECS regulates many vital homeostatic functions including pain perception. So, CBD is used for treating symptoms of conditions like anxiety, depression, epilepsy, arthritis, Parkinson's disease, cancer, skin diseases, etc.
What Is Neuropathy?
Neuropathy is characterized by pain due to nerve damage in the peripheral nervous system that communicates between the sense organs and the central nervous system. This causes muscle twitching, weakness, reduced sense of touch, mild to severe pain, and more. Some of the common causes of nerve damage are severe physical injuries, vascular problems, autoimmune diseases, kidney or liver disorders, poor hormonal or nutritional health, immunity issues, etc. Moreover, the symptoms vary from person to person, and because of this, they are misdiagnosed. Secondary symptoms of this condition include issues with blood pressure, excessive sweating, and gastrointestinal problems.
CBD For Neuropathy
As mentioned earlier, CBD benefits are due to cannabidiol's influence on the endocannabinoid system (ECS). It has been found from multiple clinical trials in both humans and animals, that CBD oil and topical products provide relief from symptoms of neuropathic conditions like pain and inflammation. CBD oil products like tinctures, provide fast pain relief because of their higher bioavailability. It is consumed sublingually, and cannabidiol directly enters the bloodstream through the tiny capillaries under the tongue. When topical CBD products are applied to the skin, cannabidiol interacts with CB2 receptors on the skin, imparting its analgesic and anti-inflammatory effects.
Apart from the reasons stated in the previous paragraph, consuming CBD oil helps to manage the discomforts due to neuropathy as it increases the anandamide levels in the brain, and helps you to relax. Coupled with this, CBD enhances the calming effect of GABA by positive allosteric modulation of GABA receptors. So, cannabidiol (CBD) products are an ideal choice for neuropathy due to their multiple health benefits in comparison to the pharmaceutical drugs that are generally used. See a list of the benefits of CBD here.