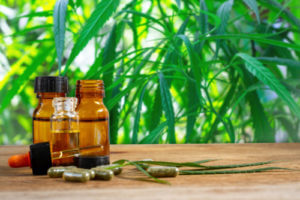 The anti-inflammatory, antibacterial and antioxidant properties of cannabidiol make it a useful ingredient in CBD topical products like creams, balms, salves, lotions, etc. They can reduce or mitigate symptoms like dry, itchy, and irritating skin conditions and is very much used in treating rashes. One of the rising demands is its use in sunburn treatment due to the reasons stated previously along with skin protection qualities. So, if you were searching to know more about the uses of CBD for sunburns look no further; read on to know more.
CBD Health Benefits For Treating Sunburn
Sunburns occur due to prolonged exposure to UV or infrared radiations and thereby burn and damages skin cells. This causes inflammation as part of the healing process and as a result, the area becomes extra sensitive, in many cases even cause blisters. CBD topical is useful in its treatment due to its many therapeutic and health effects that are shared below.
Pain And Inflammation: CBD topical is useful due to its analgesic and anti-inflammatory effects. This is because it reduces the severity of immune system response to burn in the form of inflammation and this also causes nerve pain. Besides, cannabidiol is also shown to improve the effects of inhibitory glycine receptors of the central nervous system and thereby reduce nerve pain.
Antibacterial Property: Sunburn causes blisters and skin peeling due to damaged skin, this increases the chances for infections. Using CBD topical on the burns helps to prevent bacterial infection due to cannabidiol antibacterial effect.
Antioxidant Property: The high amounts of antioxidants present in CBD topical like cream, balm, lotions help in skin regeneration and repair. Along with the antibacterial effect, this assists in combating skin infections in sunburns. These products are rich in vitamin A and E that have good anti-aging properties and help in reduced scarring. Vitamin A is a group of organic compounds like retinoic acid, retinol, and provitamin A carotenoids. They play an important role in better immune system functioning and hence important in healing from sunburn. Also, vitamin E is a very good antioxidant that protects cells from oxidative stress and free radicals, similar to the damage caused by excessive UV exposure.
Last but not least, CBD health benefits in using cannabidiol infused topicals for sunburn are also due to the high amounts of fatty acids like omega 3 and omega 6 contained in them. They help the skin to stay hydrated and provide nutrients for cellular regeneration.
So, CBD topical for sunburn is a really good option because of its many natural benefits and as it is a herbal-based treatment.