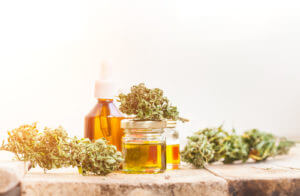 Drug addiction is one of the major problems these days. The use of opioids, cocaine, alcohol, etc. is ruining the lives of young people all over the world, including the United States. According to statistics, more than 130 people die every day in the US due to opioid overdose. Drugs like benzodiazepines and cocaine are responsible for more than 25,000 deaths every year.
Managing drug addiction is very difficult and there are several measures to be taken to ensure proper treatment plan, recovery centers for people with drug addiction. According to some of the recent studies, CBD can be helpful in managing addiction in people. It was found that this cannabinoid compound is very helpful in managing nicotine addiction and alcoholism.
Let's take a look at whether the use of CBD is effective in drug addiction management.
How Does CBD Help In Managing Drug Addiction?
CBD is one of the active cannabinoid compounds found in the cannabis plant and possesses numerous therapeutic properties that can help in managing many health problems. Studies have found that CBD has anti-anxiety, anti-inflammatory, and antioxidant properties.
CBD helps in managing your health problems by interacting with the CB1 and CB2 cannabinoid receptors in the endocannabinoid system. Many studies over the years have shown that CBD could help in regulating your stress response and even helps in mitigating compulsive behavior.
CBD For Cocaine Addiction
People who are trying to stop cocaine use often suffer from withdrawal symptoms like anxiety, agitation, paranoia, irritability, etc. It was found that the use of CBD could help users to reduce their stress and feel relaxed. A recent study on rats using cocaine and alcohol has found positive results for the use of CBD for cocaine addiction. It was found that CBD, when applied topically, reduces the rats' cravings.
CBD For Opioid Addiction
Opioids are one of the most addictive substances on earth and if you are addicted to them, it is very difficult to get out. Sweating, flu-like symptoms, nausea, vomiting, diarrhea, fever, body aches, insomnia, anxiety, etc. are some of the common withdrawal symptoms of opioid addiction. Some recent studies are showing that CBD could help in reducing craving symptoms.
CBD For Alcoholism
Alcohol is the most commonly used addictive drug and the consumption of alcohol among people is increasing day by day. Like any other drug addiction, it also causes many health problems, and trying to get out of it may lead to anxiety, nausea, insomnia, etc. CBD could very well help in managing alcoholism by reducing the craving.