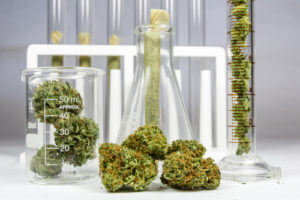 Today, CBD is available in a wide range of forms and each form of CBD offers many advantages. CBD oils, tablets, gummies, creams, tinctures, vapes, etc. are some of them. The main question most CBD users have is how much CBD they can consume in a day.
The problem is that there are only a few studies on this matter and doctors are not yet capable of recommending a safe CBD dosage. Most doctors determine a safe CBD dosage based on body weight and health condition.
CBD Uses And Dosage
The Food and Drug Administration has only approved one CBD-based medication; Epidiolex. This medication is used for the treatment of epilepsy. Epidiolex is available in the form of oil and it is recommended to start its consumption at a dosage of 2.5 mg per kilogram of body weight two times a day. The user can increase the dosage to 5 mg of CBD per kilogram of body weight twice a day.
Epidiolex is the only CBD-based medication that is regulated by the FDA. All the other CBD medications available are not regulated and there are no recommended guidelines for the consumption of those CBD products. There are some CBD manufacturers who are spreading some unproven claims about the CBD dosage. Try to stay away from those products as much as possible.
What Does The Research Say?
There are various clinical studies going around the globe to find the right CBD dosage. Many experts have said that the dosage of CBD will differ as per the method of consumption, the concentration of CBD in the product, body weight, health condition, etc.
In a recent study, the participant was taking 1,200 mg of CBD daily for a few weeks and reported a significant improvement from psychosis. In another study, the participants were suffering from schizophrenia and they were given a daily dose of 40-1,280 mg of CBD for 4 weeks depending on their body weight. All of the participants showed significant improvement.
What Influences Safe CBD Dosage?
There are more than one factors that influence the safe dosage of CBD for consumption. The most important one might be the medical condition that the person has. Some health conditions like epilepsy and migraine might need high doses of CBD and some other conditions like anxiety can be treated using smaller CBD dosages.
Your body weight is another important factor that influences how much CBD you need to take. People who have a lower body weight may have to take lower doses of CBD for their health condition.