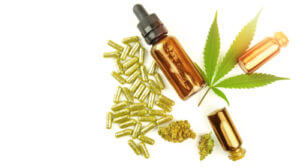 CBD balms are gaining popularity in the cosmetic industry. It offers solutions for many problems that are associated with the skin. CBD balm is a topical CBD product prepared with high spectrum CBD oil and cold-pressed hemp seed oil.
When applied to your skin, CBD balms almost never reach your bloodstream. The skin absorbs most of the cannabinoids to interact with the cannabinoid receptors in the skin. This helps in the targeted relief of pain in the applied areas.
Since the absorption rate of CBD through the skin is very low, you have to apply these balms generously on the skin for CBD to be absorbed by the skin pores. As these balms are prepared with highly concentrated CBD, they will work effectively.
Apart from pain relief, CBD balm has many other health benefits also. These are explained below.
Health Benefits of CBD Balm
CBD balms are a great relief for those who have dry skin. CBD is a powerful antioxidant that can effectively moisturize any type of skin and prevent the skin from drying.
Most adolescents have acne problems. CBD can regulate the production of sebum and act against inflammation thereby reducing acne on your face. All you need to do is apply some CBD balm to your face.
CBD balms make the skin's natural defense system stronger and its ability to regenerate, thus providing an excellent means for eliminating many types of skin problems.
For arthritis patients, CBD balm is an ideal solution for pain relief. Since it doesn't reach the bloodstream, it can be used to ease localized pain. CBD balms can also help to ease chronic pain by reducing inflammation.
CBD balms can help in de-aging by reducing the appearance of wrinkles. Wrinkles often appear if the skin is dry. CBD can increase oil production and reduce the appearance of wrinkles.
Psoriasis is another skin problem that gives you trouble. Psoriasis speeds up the life cycle of the skin cells and causes an extra layer of skin cells to accumulate on the surface of the skin. This causes itchiness and pain. Applying CBD balm on the skin helps to reduce skin cell growth and gives relief to the itchiness and pain.
Skin conditions like eczema can also be cured with the help of CBD as it reduces inflammation and relieves dry skin. It also solves other symptoms of eczema like pain and itching.